We are certified personal services, so by taking this option, you will benefit from a tax reduction of 50% on the price of coaching.
Lifesquare fitness French Riviera
Nutritional Consultation &fitness assessment
At the beginning of your journey with us we conduct a full fitness assessment, movement screen and nutrition journal analysis to help us design a personal fitness program and diet plan according to your goals.
Exercise Programs Tailored to you
We design both training plans with and without your trainer regardless on how many times a week you see us, so you will always have some guidance and motivation to train.
Amazing Value for Money
No more wasting time on inefficient tv workouts that are not adapted to your needs and fitness level. You work 1-2-1 with your private coach to create a sustainable routine that delivers short and long-term results.
On top of that you can also have your partner or friends to join in to split the cost.
Finally, 50% of the cost is tax deductable .
For more info on how to claim it please click here.
Location Independent
It doesn't matter where you live on the Cote d'Azur, we will always find a trainer that covers your area or recommend you an outdoor space that is convenient for you.
A word from our founders
Everywhere that we have worked, as trainers, in the world, we have always come across the same problems. Busy gyms with no space to train, freelance personal trainers that don't really care about their clients and make the sessions more about themselves rather than the client. Messy and dirty changing rooms and toilets, hardly to no results after a few months of training by lack of education given to the client once the gym membership has been sold, injuries and so on… Our goal is to help people loose body fat and gain muscle, simple…how do we do that? By educating, guiding and motivating you on both training and nutrition. We want to help you optimize your training and make sure you find a routine that works for you. If you can do it for the rest of your life and keep progressing, then we've won.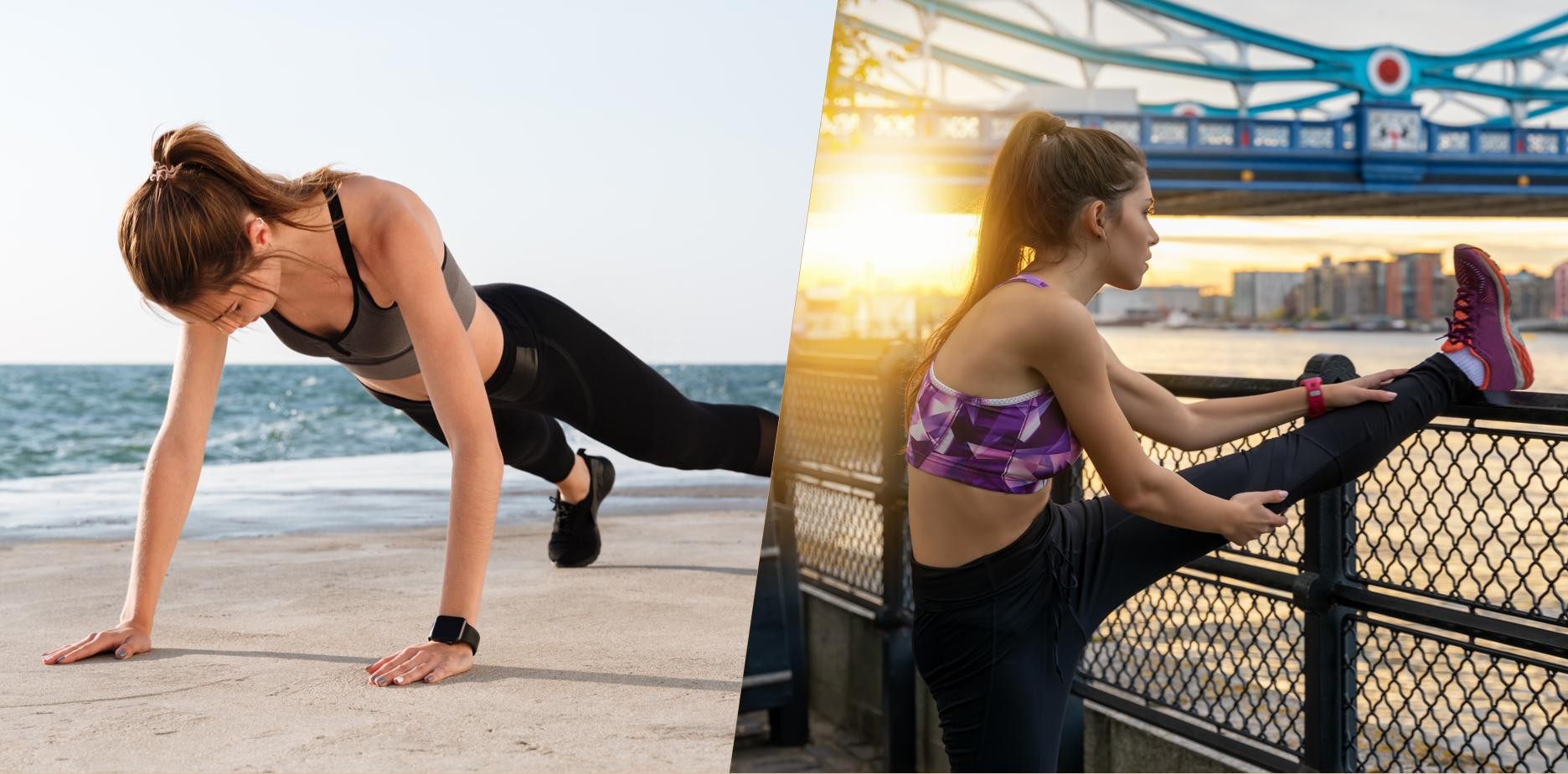 It is never easy for a beginner to, 1: have the courage to join a gym (most gyms are intimidating) and, 2: find the time to go to the gym… that's why we have come up with the idea to master the home personal training service.
Now we understand that for some people it is a cost, but we ask you to see it as an investment! Clients on average stay with us between 12 to 16 weeks (some absolutely love it and have been training with us for years). This is an opportunity for you to Learn how to train properly and to be guided by some very experienced and educated personal trainers. We might not be training together forever but the knowledge you will get from it will last a lifetime.
Don't get us wrong it won't be always easy, we will expect a lot from you in order to get you in the shape you desire, but if you listen to us, you will get amazing results; that we can promise.
Lucas and Despina
Personalized coaching

At home or outdoors
(42,50€/week after the tax deduction)

For the one that can train on their own or already do but need guidance and education on how to optimize their training and nutrition
(80€/week after tax deduction)

«Most popular»

This is the most popular option. You also can train on your own 1 to 2 times a week but need that extra push and accountability to really make the most of it a boost your results quicker
(112,50€/week after tax deduction)

The ultimate body transformation package where we make sure we are here in almost every single step of your transformation. If you're looking for an intense experience and have less time to achieve your goal that the way to do it.
Urszula

I highly recommend you train with Lucas! He is an effective, caring, and kind trainer. On day one Lucas emphasized that his goal is to build and achieve sustainable results. He is extremely patient, fun and attentive to your needs, schedule and prior injuries. Lucas put together a customized workout plan and I saw results after working with him for just a few weeks.
Philippe

Lucas from Life Square fitness has been my PT for about a year – and the results have been impressive. Everyone tells me I've got fitter and I feel stronger and more in shape now (in my 40s) than I ever have before. Keep it coming Lucas! I wouldn't hesitate to recommend him (and have indeed sent him to my mum!)
Denise

I have been having personal training sessions with Des for over a year now.
My strength and coordination has improved tremendously including my overall fitness. I suffer from Rheumatoid arthritis and Des has produced a plan around this but at the same time still pushing me. Without Des I'm sure I would be in a lot more pain and my range of flexibility would be very limited. Thank you Des, I really would be lost without you.
Justine

Des is so lovely – warm, funny and supportive but pushes you to do your best and surpass your own expectations. I didn't think I'd last beyond the first session but she makes it a really worthwhile experience and you can feel yourself improving week by week. I would recommend Des to anyone, particularly if you have any reservations about giving it a go.